Welcome to Hayhuts
HAYHUT HAY-SAVING PERFORMANCE RATED AS EXCEPTIONAL IN UNIVERSITY OF MINNESOTA SCIENTIFIC TRIAL CARRIED OUT FALL OF 2010
THE HAYHUT, the all-weather enclosed pasture hay feeder heralds a revolution in the feeding of hay to horses. The Hayhut is the best, most efficient, and most economical pasture feeder. In particular, our covered round bale hay feeders capitalize on the feeding of economical round rolls that are quickly replacing square bales as farmers struggle with production costs caused by lack of available labor. These labor shortages throughout the country are also forcing marked increases in the prices of conventional square bales!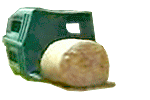 By enclosing the hay, it is protected from inclement weather and the ravages of horses that, by nature, like to defecate on hay and use it as bedding. This wastage that can amount to in excess of one third of a round bale is almost totally eliminated by the Hayhut.


HAYHUTS - The ultimate money saver! In stock now at 100 dealer locations throughout the USA.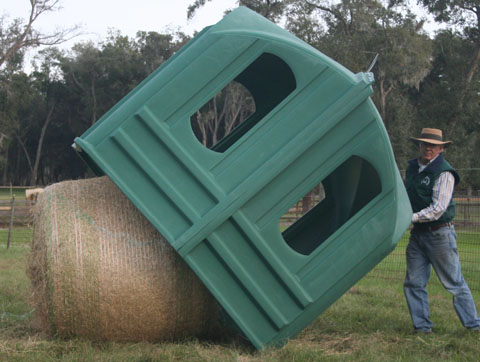 The Hayhut can also be used for stacks of conventional square bales where significant labor savings are achieved by extending times between hay feedings.
-  HAYHUTS ARE MADE IN NORTH AMERICA FROM PLASTIC MADE IN THE USA -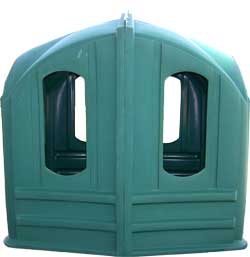 We have dealers all over the United States, so check out our map for your closest dealer. If you are interested in being a dealer contact us. Read testimonials from people that are using Hayhut. For the lastest news releases, videos on and about Hayhuts, reviews of our product, and other information go to our news page.

Our Why Hayhut page has gives a long list of reasons to use Hayhut hay feeders. For any questions or more information contact us.